Tickets
Tickets purchased within 7 days of concert will be held at the door.
Eclectic Music and More
Thursday, April 7, 2016 • 8 p.m.
Tickets: $20/advance, $22/door, $10/teens 12-17,
children under 12 are free with paying adult.
Unitarian Fellowship, 4th and C Streets, Ashland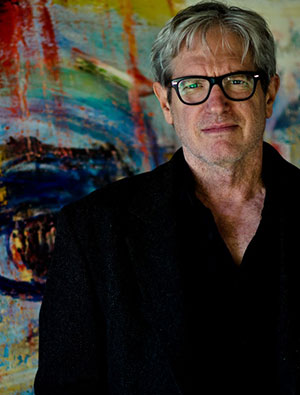 In 1986, Baker was traveling by train to Machu Picchu in Peru when a bomb placed on a luggage rack above his head by the Shining Path guerrilla group exploded, killing seven other passengers including the three people who had been sitting with him. Baker was left with numerous injuries, including brain damage, a cut artery, and blown-in eardrums.His injuries required 17 reconstructive surgeries. He has a constant case of tinnitus and the fingers of his left hand were left gnarled. Over time, Baker re-taught himself to play his guitar left-handed.
"Becoming a singer-songwriter was not the obvious career choice for a man with mangled fingers, partial deafness, balance problems, brain damage that sometimes leaves him struggling for the right word, and a constant ringing in his head — the thing he says that has been the hardest to deal with...
"But creating music was not, he says, a choice. 'For a long time I wanted to understand what had happened and what had happened to those I was sitting around and be able to write that in a way that made sense to me, so I could clear up that moment of chaos and fear,' he said." The Associated Press
Baker has released four CDs: mercy, released in 2004, was the first in a trilogy of compelling albums with sparse instrumentation and poetic delivery. It was followed by pretty world in 2007 and cotton in 2009. Each piece is imprinted with a theme: everyone is at the mercy of another one's dreams, how beautiful are these days, and talk about forgiveness. His latest say grace was released in 2013.
Baker's music is simultaneously beautiful and broken, like cracked crockery. His voice barely sketches the simple melodies, and the guitar is marked by the hesitations of someone who relearned the instrument left-handed. But Baker often decorates by quotation — from old hymns or Stephen Foster or, on Say Grace, Emily Dickinson and William Butler Yeats. And he surrounds himself with sidemen who delight in complementing his broken quality. "Feast" showcases a Yeats image as the musicians venture off into the kind of unknown Sam Baker has made it his life's work to transfigure.
Robert Christgau for NPR's All Things Considered

With his Kickstarter funded album say grace (2013) Sam erases any doubt (if there ever was any) that he ranks with the best of the best singer-songwriters/storytellers working in Americana. Hal Bogerd in No Depression

Sam Baker might be the most captivating songwriter in America. You'll probably never catch yourself singing one of his songs in the shower, because his melodies generally tend to be as bare-bones servicable as the raspy scratch of his singing; but by God, you listen to what he has to say, hanging on for every line like a baby bird at feeding time. Sometimes his words come out haltingly, one by one; others tumble out of his mouth in spurts of nursery rhyme cadence ... By the time he sing-speaks them all, he's burned a black-and-white image or sometimes even a whole movie in your mind that lingers long after each song ends. Richard Skanse in Lone Star Music

The characters populating Baker's songs are often the frayed but defiant descendants of inherited hardship, toiling against legacy and the mundaneness of simply plodding forward. The portraits that slowly develop merge Townes Van Zandt's vivid poetry with John Prine's storytelling, infused with a persistent, if continually frustrated, hope. Doug Freeman in Austin Chronicle
©Copyright St. Clair Productions