The Fifth Annual Rogue Valley Blues Festival features a Friday evening acoustic concert and a Saturday evening dance, plus workshops, free performances at area restaurants and, new this year, a Blues School for Kids of All Ages during the day on Saturday and Sunday.
Sponsored in part by:

Friday evening, January 14, 2005 Historic Ashland Armory
Doors open 6:30 p.m. for dinner (See menu below)
Music begins 7:30 p.m.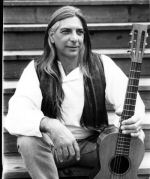 Scott Woolsey, opening Since moving to Ashland in 1989, Scott has performed with local Ashland musicians, shared the stage with Tom Paxton, opened for Roy Book Binder and appeared in the Daedalus productions at Oregon Shakespeare Festival. In addition, Scott has written, performed and recorded music for two OSF productions: Joe Turner's Come and Gone and Mississippi Delta. He also has been involved in local theater and was last seen in Actors' Theater's production of Woody Guthrie's American Song. For his performance at the Rogue Valley Blues Festival, he will take you on a journey through the Mississippi Delta.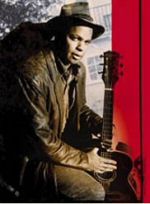 Whether Guy Davis is appearing on "Late Night With Conan O'Brien" or David Dye's "World Café" radio program, in front of 15,000 people on the Main Stage at the famed Winnipeg Folk Festival, or an intimate gathering of students at a Music Camp, Guy feels the instinctive desire to give each listener his 'all'.
His 'all' is the Blues.
The routes, and roots, of his blues are as diverse as the music form itself. It can be soulful, moaning out a people's cry, or playful and bouncy as a hayride.
Guy can tell you stories of his great-grandparents and his grandparents, their days as track linemen, and of their interactions with the KKK. He can also tell you that as a child raised in middle-class New York suburbs, the only cotton he's personally picked is his BVDs up off the floor.
He's a musician, composer, actor, director, and writer. But most importantly, Guy Davis is a 'Bluesman'. The blues permeates every corner of Davis' creativity.
Throughout his career, he has dedicated himself to reviving the traditions of acoustic blues and bringing them to as many ears as possible through the material of the great blues masters, African American stories, and his own original songs, stories and performance pieces.
www.guydavis.com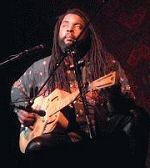 Alvin Youngblood Hart

- The Cosmic American Love Child Of Howlin Wolf and Link Wray!!! Known as a "musician's musician", his praises have been sung by everyone from Ben Harper to Brit guitar gods Eric Clapton & Mick Taylor. Since his 1996 debut recording, the all-acoustic BIG MAMA'S DOOR, Alvin Youngblood Hart has carried his musical message the world over. A devout follower of the "no barriers" approach laid by veteran performers like Gatemouth Brown and the late great Doug Sahm, Alvin continues to defy the so- called purists. After receiving the 1997 W.C Handy Award for Best New Artist, as well as 2 Living Blues Awards, Hart's 1998 release, TERRITORY, a rousing tribute to all forms of American music, received the Downbeat Magazine Critics Poll Award for Best Blues Album (and it wasn't even a Blues album). In the summer of '99 Hart teamed up with producer Jim Dickinson to begin recording START WITH THE SOUL. This record would be hailed as a new breed Southern Rock classic & Alvin's return to the "sacred garage" where many a guitar player's life began. "SOUL", Alvin's best selling record to date, was chosen in the New York Times top 10 releases of 2000 as well as the BBC's Blues record of the year. He also shared Living Blues Magazine's best guitarist honors with fellow road dog Big Jack Johnson in 2001.
2003 was a busy year. Not only was there a GRAMMY nomination, Hart also toured the world as a member of Job Cain, a hard rocking side project he put together with Cry Of Love/Black Crowes guitarist Audley Freed. In August of '03 Alvin was invited to fill in for Taj Mahal for five nights in Tokyo as a member of Kip Hanrahan's Conjure, the worlds longest running jazz poetry ensemble. Assembled to lend musical support to the words of Bay Area poet Ishmael Reed, Conjure featured the talents of tenor sax giant David Murray and also Meters guitarist Leo Nocentelli. Hart continues to tour the globe as a solo artist and with his Mighty Muscle Theory band. www.mojomusic.com/alvin/index.htm

Saturday evening January 15, 2005 Historic Ashland Armory
Doors open 6:30 p.m. for dinner (See menu below)
Music begins 7 p.m.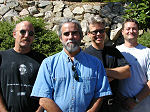 Rogue Suspects (formerly the Usual Suspects) opening. www.roguesuspects.com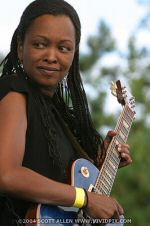 Deborah Coleman Band - Deborah Coleman is, as USA Today notes, "one of blues music's most exciting young talents." Along with a discography that now spans a decade, she also gives knockout live performances that have made her one of the hottest commodities on the contemporary blues scene. Coleman has developed a guitar style that reflects the influences of Jimi Hendrix, Buddy Guy, Freddie King, Albert Collins and Larry Carlton. Her vocal inspirations are as often found in the singing of Chrissie Hynde and Patti Smith as in the recordings of Bessie Smith, Janis Joplin, Memphis Minnie and Alberta Hunter.
After a string of albums on Blind Pig, Coleman joined the Telarc label with the release of What About Love? in May 2004. Recorded in November 2003 at The Centre for Performing Arts in Unity, Maine, the album explores the ups and downs of matters of the heartóin a way that only a highly accomplished blues singer and songwriter like Coleman can do it.
Coleman has earned a well-deserved reputation for raw energy and crowd-pleasing shows. A highly charismatic stage performer, Coleman is able to stretch out in the live setting and demonstrate her considerable guitar skills. USA Today called her a "fiery guitarist who makes the spine tingle with her unbridled raw energy."
Among people seeing Coleman perform live for the first time, a common reaction is: "Wow, I like her records, and I knew she was good, but I didn't know she was this good."
Coleman has won the prestigious Orville Gibson Award in the category of "Best Blues Guitarist-Female" and though she's received six W.C. Handy Award nominations, the one she most treasures is for "Best Guitarist," a category crowded with her male counterparts.
www.deborahcoleman.com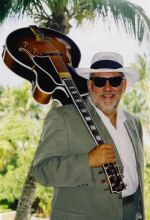 Duke Robillard Band

- Inspired by blues legends like T-Bone Walker, Charlie Patton and Big Joe Turner, Duke's guitar work has seamlessly spanned the worlds of jazz, blues, and swing since he founded the ronowned big band Roomful of Blues in 1967. Since 1980, Duke has recorded over a dozen acclaimed solo albums and toured the world both with his own band and also as Jimmie Vaughan's replacement in The Fabulous Thunderbirds. In addition to his own recordings, Duke has played on and/or produced albums by Bopb Dylan (1997's Grammy-winning Time Out of Mind), Ruth Brown, Johnny Adams, Kim Wilson, Jay McShann, Pinetop Perkins, John Hammond, Jimmy Witherspoon, Snooky Pryor and many more. Called "one of the great players" by the legendary BB King, Duke's upbeat live performance is a tasteful display of a wide variety of blues styles. www.dukerobillard.com

Friday and Saturday Evening Dinner Menu
Cajun/Barbecue Dinner by King Concessions
| | |
| --- | --- |
| New Orleans Steak Sandwich | $6.00 |
| Bayou Chicken Sandwich | $6.00 |
| Bayou Steak or Chicken on Rice | $6.50 |
| Combo Plate with sides | $8.00 & $10.00 |
| Shrimp Gumbo | $6.00 |
| Veggie Gumbo | $5.00 |
Drinks & Deserts available
Beer and Wine served by Ashland Creek Bar
Workshop Schedule (at Historic Ashland Armory)
Saturday
11 a.m. Guy Davis -- Blues guitar
12:30 p.m. Alvin Youngblood Hart -- Blues guitar
2:00 p.m. Gabriel Uri -- harmonica
Sunday
12:30p.m. Duke Robillard -- Blues Guitar
1:30 p.m. Deborah Coleman -- Songwriting
3:00 p.m. Greg Frederick -- Blues Bass, stand-up and electric
Blues School for Kids of All Ages at Oregon Stage Works in the A Street Marketplace
Saturday
12:30 p.m. Michael "Hawkeye" Herman -- Learn to play the kazoo -- free kazoos for all participants (kazoos donated by Direct Effect Promotional Products)
1:30 p.m. Guy Davis -- Storytelling and the Blues
Sunday
12:30 p.m. Gabriel Uri -- Learn to play the harmonica -- free harmonicas to first 50 kids (Harmonicas donated by Office Support Solutions (541) 890-4043)
1:30 p.m. Michael "Hawkeye" Herman -- The Blues had a baby & they called it Rock & Roll (some history, some sing-a-long, a lot of fun)
Blues School presented in part by Oregon Stage Works
Free Performances Saturday and Sunday 12-4 p.m.
Standing Stone Restaurant
Saturday
12 p.m. Tongue N' Groove
1 p.m. Back Porch Swing Jazz
2 p.m. Craig Schmele and Dave Wilson
3 p.m. Beau Berry Band

Sunday
12 p.m. Jim Roy
1 p.m. Mark and Cindy De Groft and Friends
2 p.m. Chuck Yates
3 p.m. Roadmasters

Alex's Restaurant
Saturday
12 p.m Boris Cummings and Craig Schmele
1 p.m. Mike Slizewski and Rob Eller
2 p.m. Bob Miner and Friends
3 p.m. Stanislove

Sunday
12 p.m. Boris Cummings and Tim Church
1 p.m. Terri Marie
2 p.m. Pete Herzog
3 p.m. Jerry Zybach

Tickets:
$50/weekend pass, includes workshops
$25/Friday evening
$28/Saturday evening
$15/each workshop
Blues School for Kids of All Ages - by donation